Earn CPEUs and get the scoop on the power of lean pork nutrition. Browse our handouts, podcasts, videos and more.
A Protein for all Budgets
Helping patients and clients eat nutritious meals that fit within their budgets is always an important topic for nutrition professionals. Now more than ever, low-income families are being challenged to keep nutritious meals on the table. Learn how fresh, lean pork can fit within the Thrifty Food Plan and earn 1.0 CPEU! 
Pork Nutrition
Explore the many nutrients naturally found in lean pork and their potential to enhance and maintain optimal health throughout all stages of life.
Exploring Pork's Role in Cultural Diets 
Culture is a central factor in our food decisions. As Registered Dietitians Nutritionists, it is essential to balance nutrition with tradition. This webinar introduces the role pork plays in various dishes worldwide, while examining how changing identity impacts food choices. Join Maya Feller MS, RD, CDN; Professor Judy Rodriguez, PhD, RD; and the National Pork Board's Kara Behlke-Ungerman RDN, José de Jesús, and Marleena Jones for a conversation about how pork can be a versatile and culturally significant part of a balanced diet. 
 This program will: 
Introduce pork's role in various global cuisines and provide a perspective on why it is the most consumed protein globally and is a staple food across many cultures.

 

Address lean pork's versatility across global cuisines as a lean, affordable, sustainable, and culturally relevant protein. 

 
Sound Bites Podcast with Melissa Joy Dobbins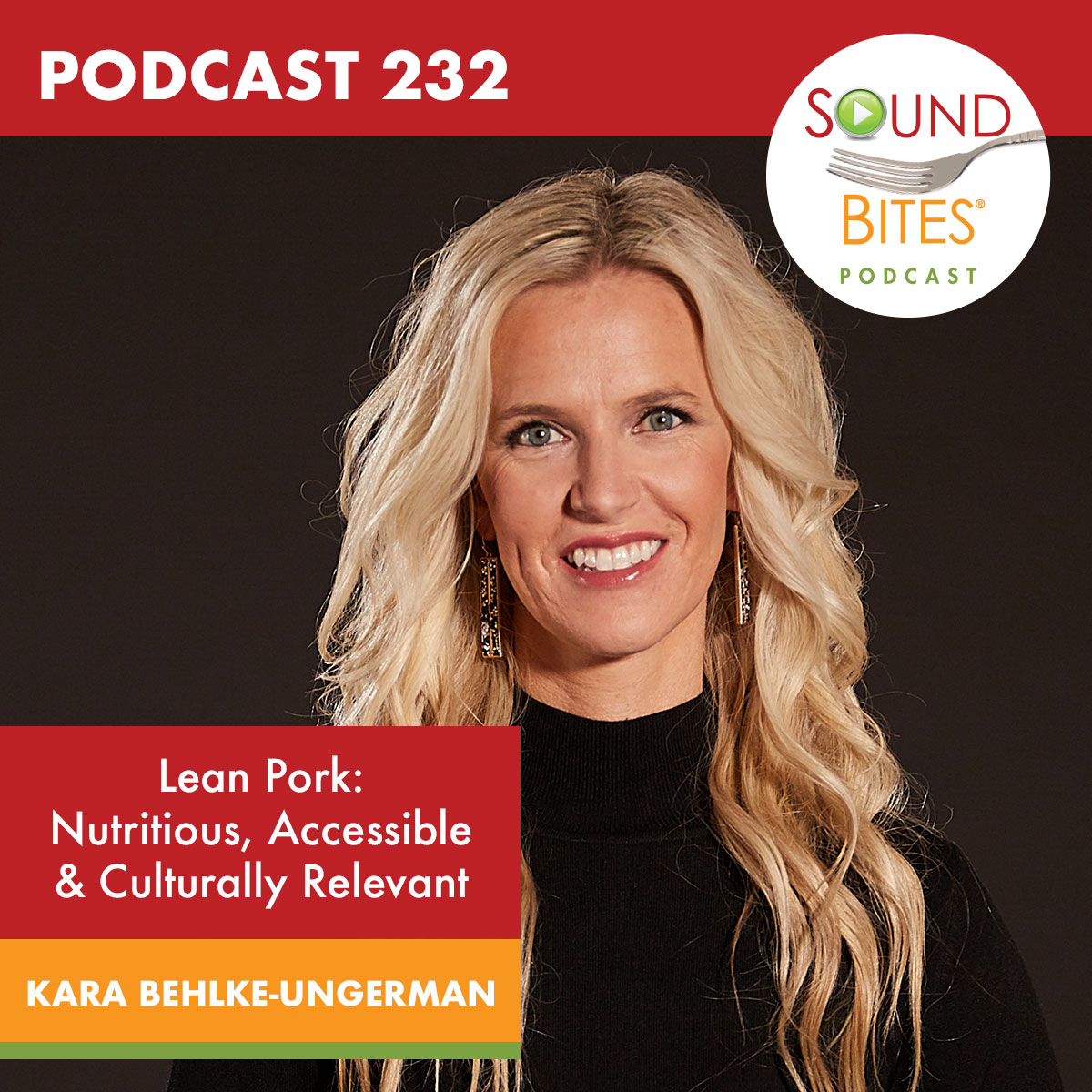 Browse the Latest Resources
Browse our collection of evidence-based resources to learn how lean pork is the perfect protein partner on a balanced, plant-forward plate.