Chances are you've had pork belly at your favorite restaurant, but did you know you can make it at home?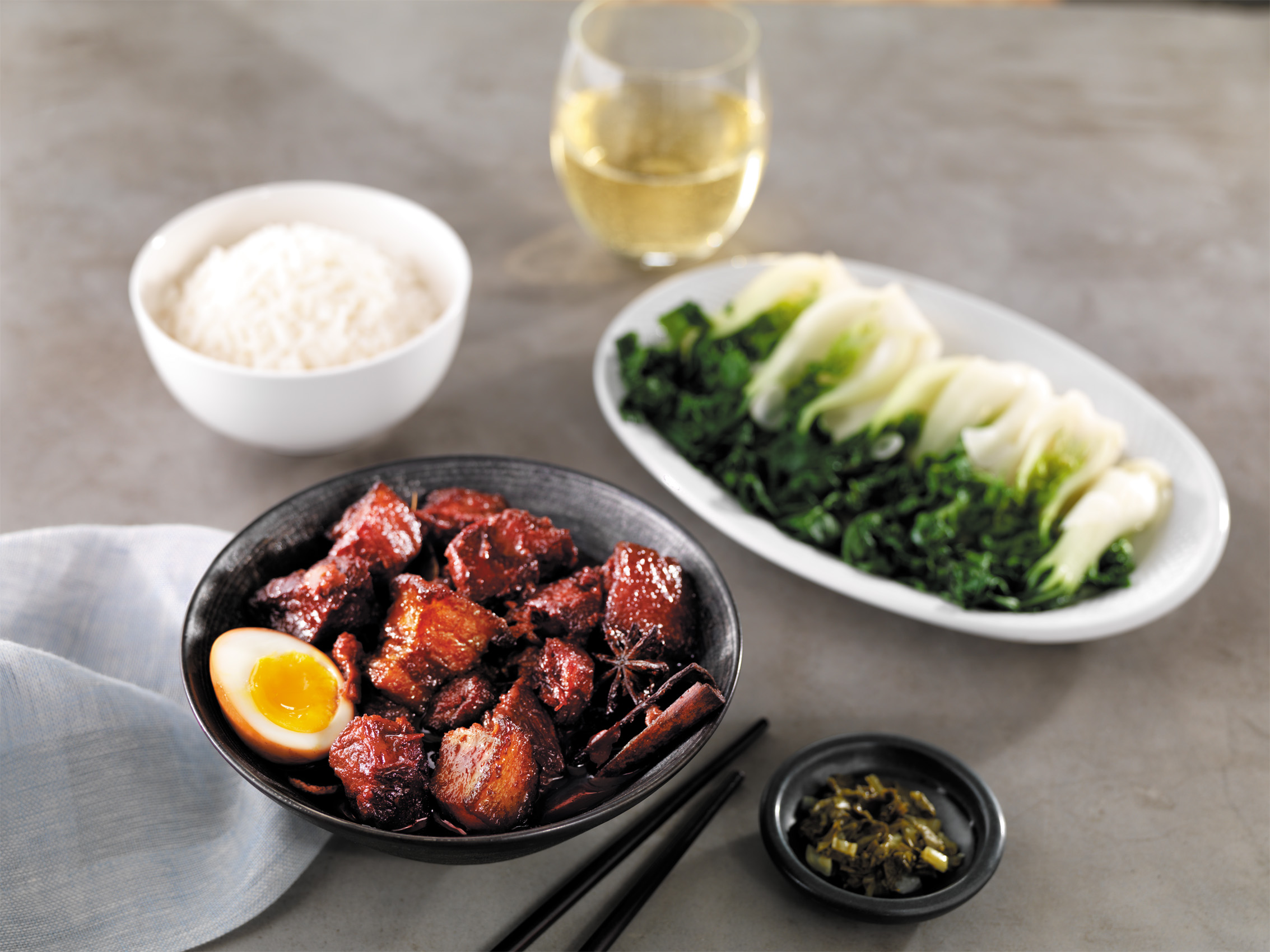 Is there anything better than bacon? It's a cut we all know and love! Did you know bacon comes from pork belly and is cured, salted, and sometimes smoked? 
How to Roast Pork Belly
Cooking a Pork Belly in an oven is an easy and delicious way to get started experimenting with this flavorful cut.
Preheat oven to 425 degrees.
Score the pork belly skin in a crosshatch pattern. Season meat with salt, pepper, or other seasonings to add flavor.
Place pork belly on a rack in a baking dish. Roast 2.5 – 3 hours
When done, the skin should be bubbled and crispy. Enjoy!
Pork Belly Burnt Ends Recipe
A popular way to prepare pork belly is in the "burnt ends" style. Let's cook!
Trim all silver skin and hard fat off the top of the pork belly. Trim the skin off the bottom of the pork belly. Cut the pork belly into 1.5″ strips, then cut again into 1.5″x1.5″ cubes. Liberally season with your favorite pork seasoning.
Preheat smoker or grill to 225 degrees. Place pork belly cubes into the smoker and smoke for 3 hours.
Remove pork belly from the smoker, place them into a foil pan and add in the barbecue sauce, more seasoning, butter, and hot honey (if desired). Return to the smoker for 1.5-2 hours.