Holiday Dinner Ideas
Whether you're feeding a crew or you're hosting a more intimate holiday dinner, there's a pork cut for every occasion.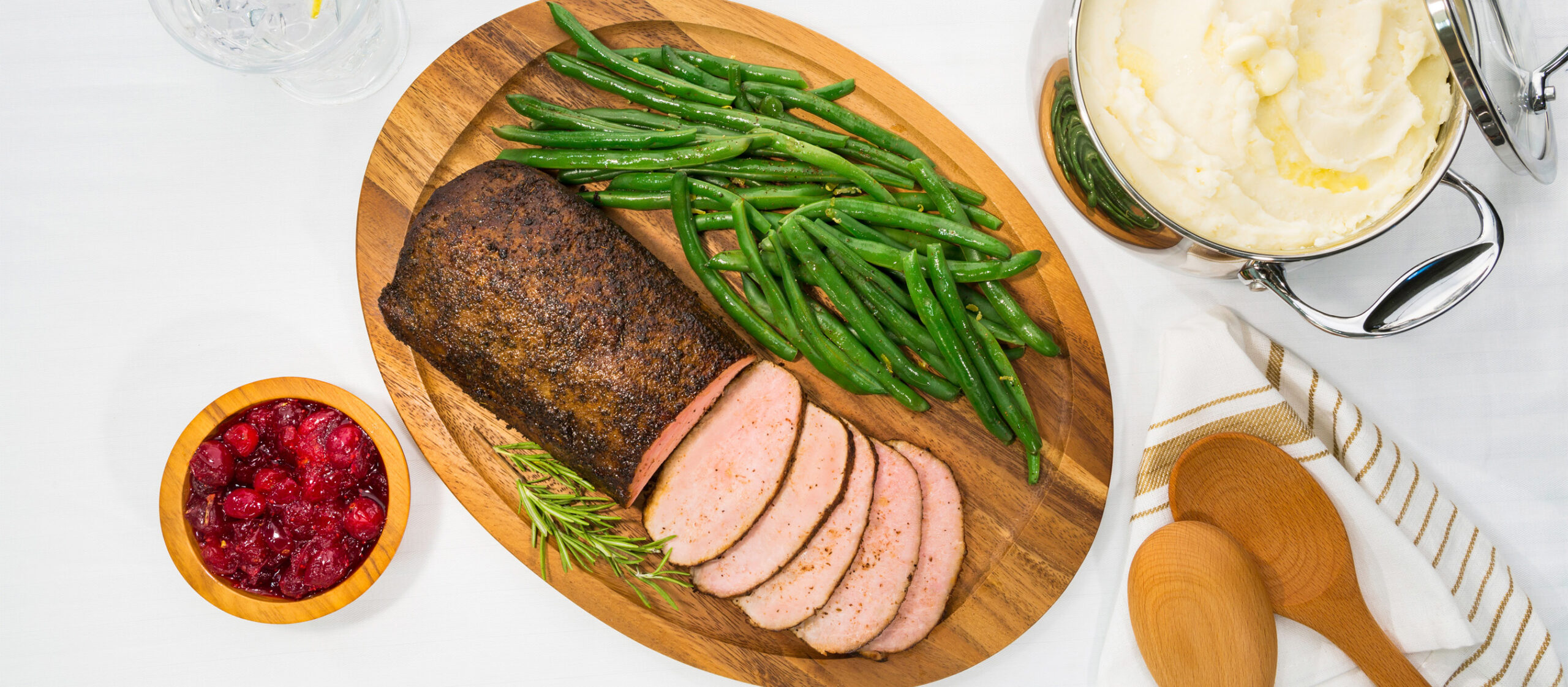 Twist on Holiday Dinner
How Long to Bake a Ham?
Ham is a holiday dinner classic. Place your ham in a shallow pan and bake at 325° F and follow the recommended guidelines. Cook all raw fresh ham and ready-to-eat ham to a minimum internal temperature of 145° F followed by a 3-minute rest. Reheat cooked hams packaged in USDA-inspected plants to 140° F and all others to 165° F.
Cut & Weight
Minutes/lb

SMOKED HAM, cook-before-eating

Whole, bone-in (10-14 lbs)
Half, bone-in (5-7 lbs)
Shank or Butt Portion, bone-in (2-4 lbs)
Arm Picnic Shoulder, boneless (5-7 lbs)

18-20 mins
22-25 mins
35-40 mins
35-40 mins

SMOKED HAM, cooked

Whole, bone-in (10-14 lbs)
Half, bone-in (5-7 lbs)
Arm Picnic Shoulder, boneless (5- 8 lbs)
Spiral cut, whole or half (7-9 lbs)

15-18 mins
18-24 mins
25-30 mins
10-18 mins

FRESH HAM, uncooked

Whole leg, bone-in (12-16 lbs)
Whole leg, boneless (10-14 lbs)
Half, bone-in (5-8 lbs)

22-26 mins
24-28 mins
35-40 mins
When it comes to holiday meal planning, ground pork is the answer. From crowd pleasing apps like meatballs, pot stickers, and stuffing to simply adding more flavor and protein to a side of green beans.
Find Ground Pork Recipes
Memories are Made at Mealtime
As you gather with family and friends, be present. Give your full attention and let curiosity drive your conversations. Your presence together is the best present of all.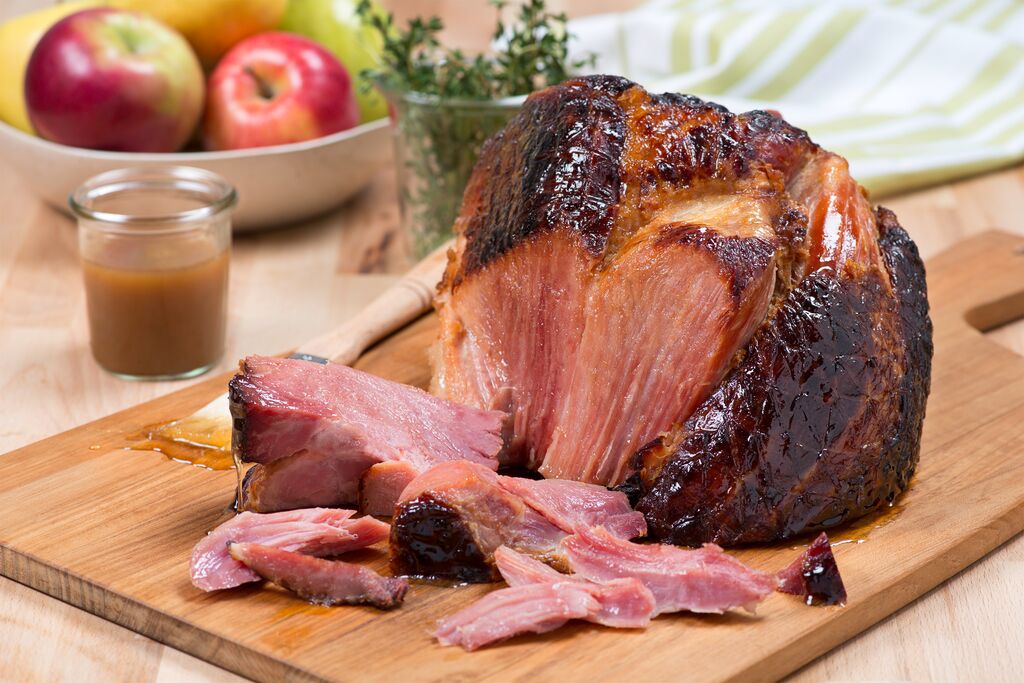 Easy, Yet Elegant Holiday Ham
Place fully cooked, bone-in ham in a large slow cooker.
Whisk 1 cup cider 1/2 cup brown sugar, 1/3 cup bourbon, 1/4 cup honey, and 1/4 cup Dijon mustard. Scatter 4 thyme sprigs into slow cooker.
Cook on high for 4 hours or low for 8 hours.
Hams Who Do Both
An elegant (and delicious) centerpiece can transform into some of your favorite meals.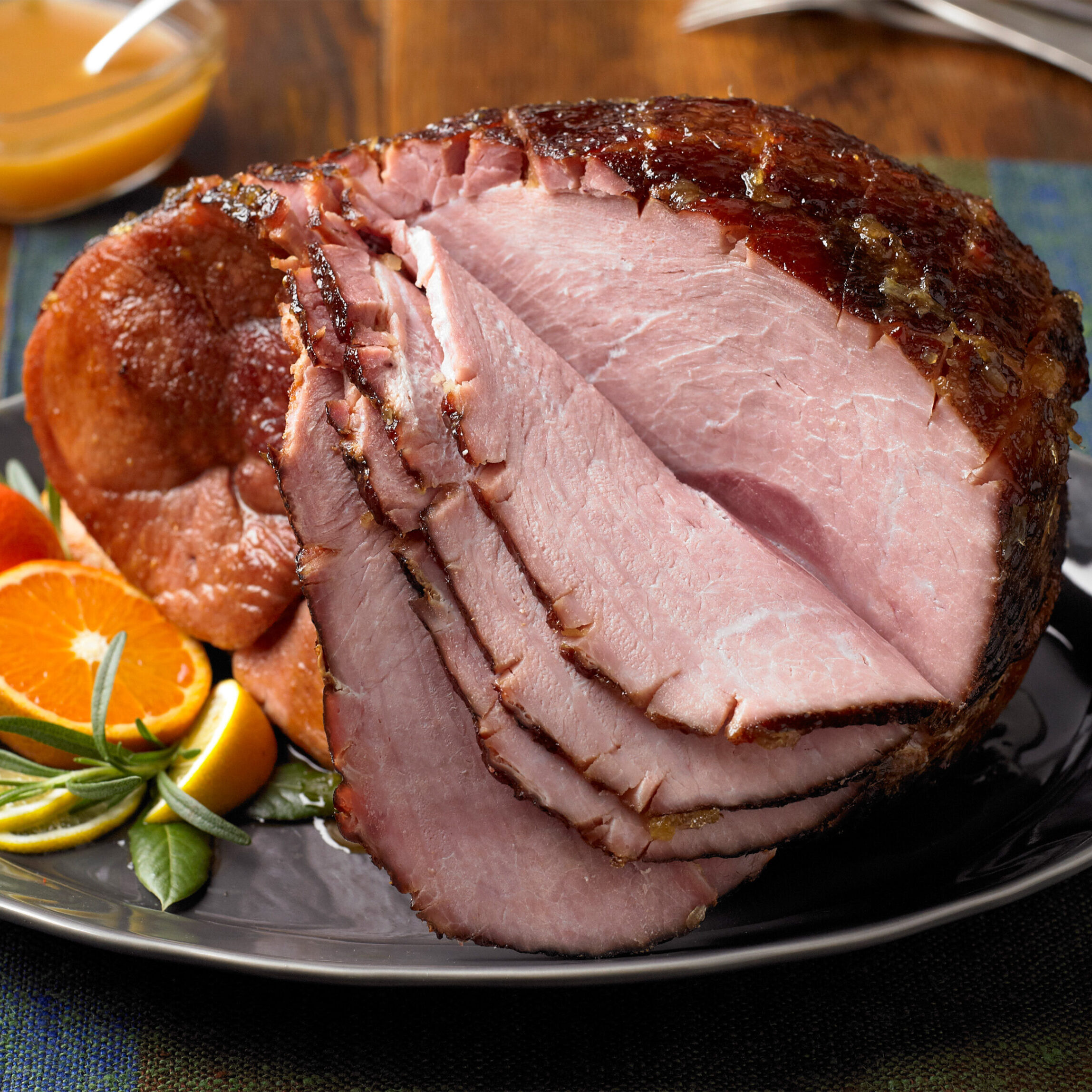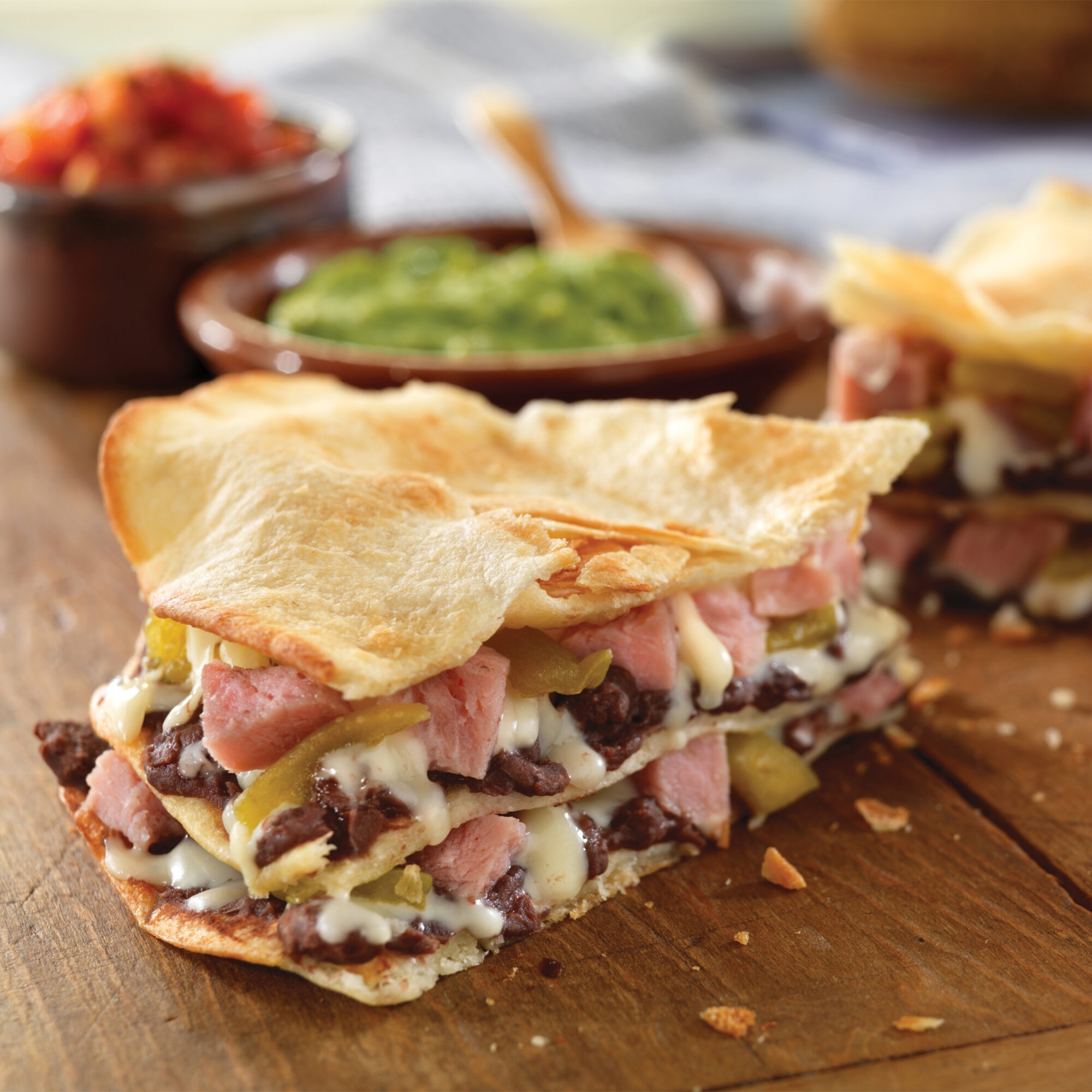 Apple Cinnamon Pork Chops
How to Make Apple Cinnamon Pork Chops
Join us in the kitchen as Erin, a registered dietitian with Hy-Vee, walks us through one of her favorite holiday recipes.
Warm up your home and spend quality time cooking with your kids. These apple cinnamon pork chops will bring your family together and fill their bellies!