Easter Recipes with Pork
Here you'll find pork recipes that will look impressive on your Easter brunch, lunch, or dinner table.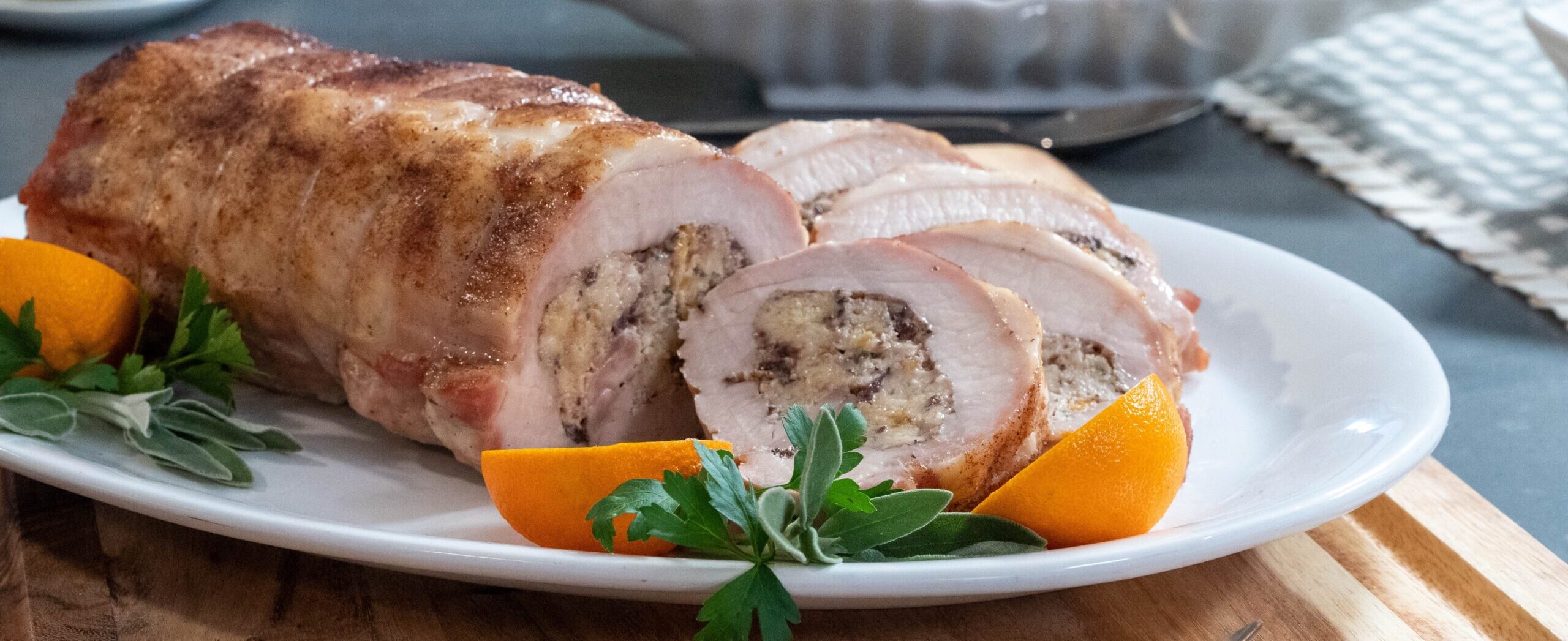 Make this elegant and traditional ham for Easter this year! It doesn't get much easier than this.
Start with a 4-6 pound spiral cut ham. Combine 2 tbsp honey, 1 cup brown sugar, 2 tbsp honey Dijon mustard, and 1/2 cup of apple juice. Pour glaze over ham and in between slices.
Spray pressure cooker with cooking spray and add 1 cup apple juice. Place your ham in the Instant Pot and add the remaining glaze.
Set the Instant Pot to meat mode and cook for 15 minutes. Natural release for 12 minutes and your ham is ready to serve. It's unbelievably easy!
How Long to Bake a Ham?
Place your ham in a shallow pan and bake at 325°F for 10 minutes per pound. If your ham is partially cooked, plan on 20 minutes per pound.
Pounds
Time

5 lbs

Fully Cooked: 50 mins

Partially Cooked: 100 mins

10 lbs

Fully Cooked: 100 mins

Partially Cooked: 200 mins

15 lbs

Fully Cooked: 150 mins

Partially Cooked: 300 mins
Ham-tastic Sides